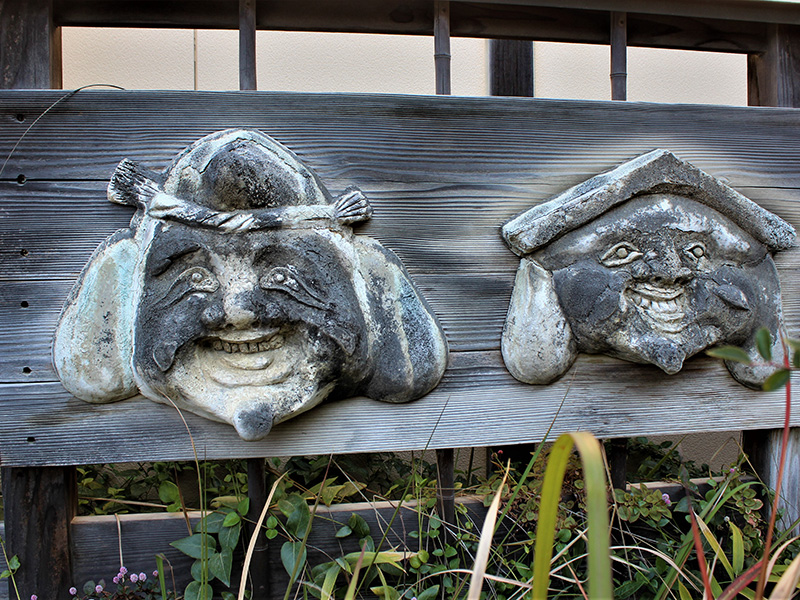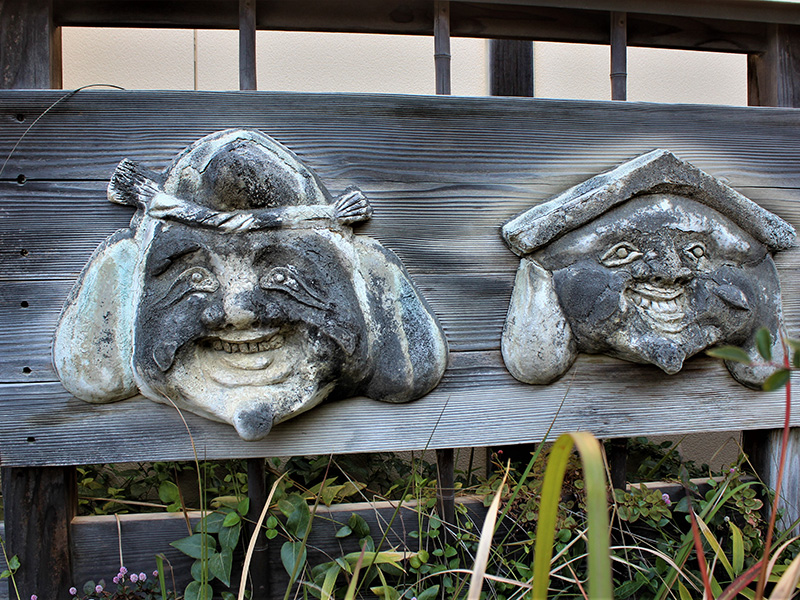 Hakueido was founded in 1897 in yanagi-cho kanonji-city. There was a woodcarving of "Daikoku" , which is one of the seven deities that are worshipped in Japan as bringing good fortune, was displayed at the window of the store at the time of starting business.
Second generation store in Showa 30's(1955-64)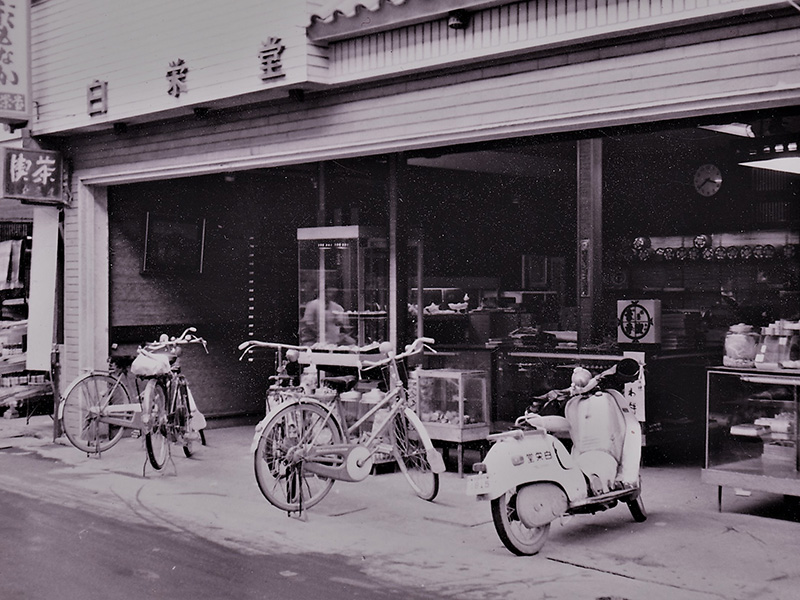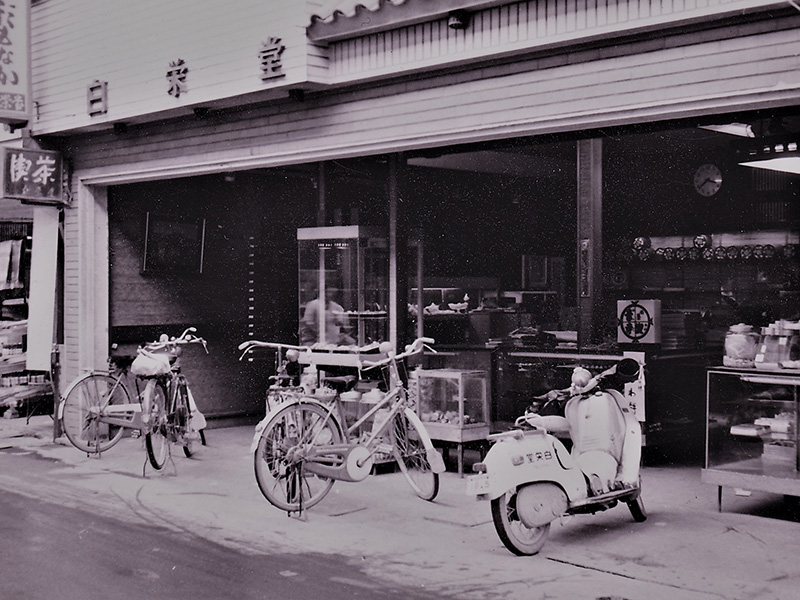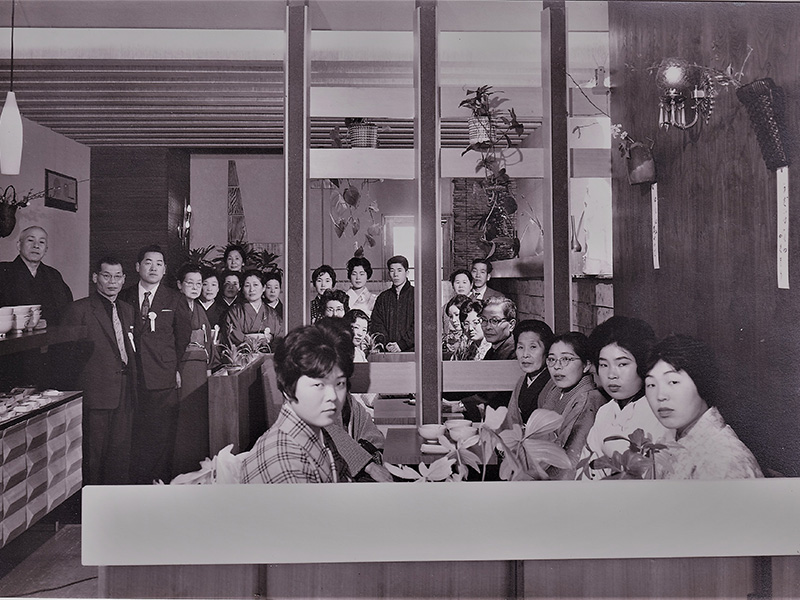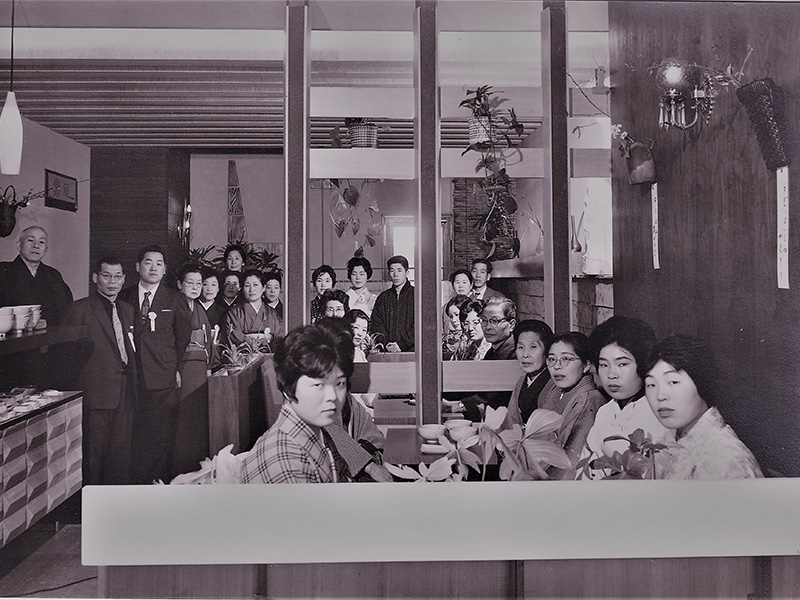 A coffee shop which was attached to the store(early Showa 30's)
Many customers came to the store to watch TV,which was not yet widerspread at that time in ordinary households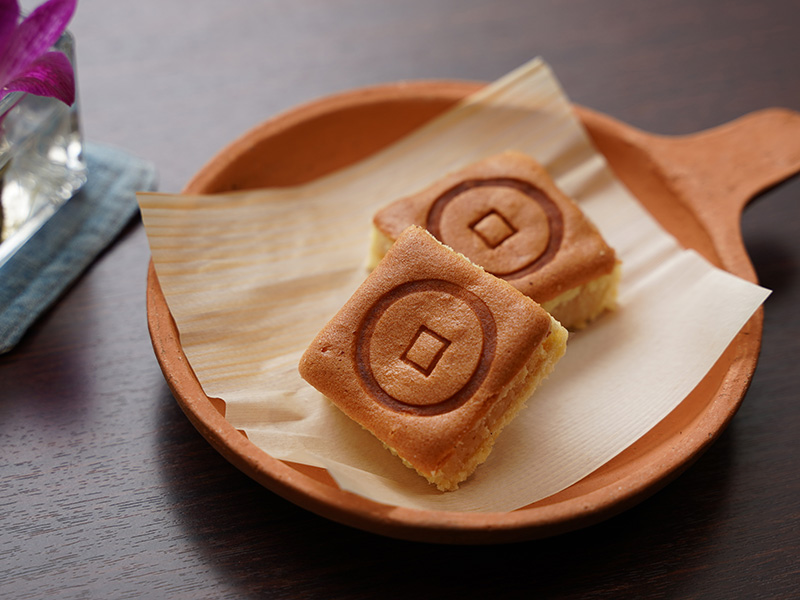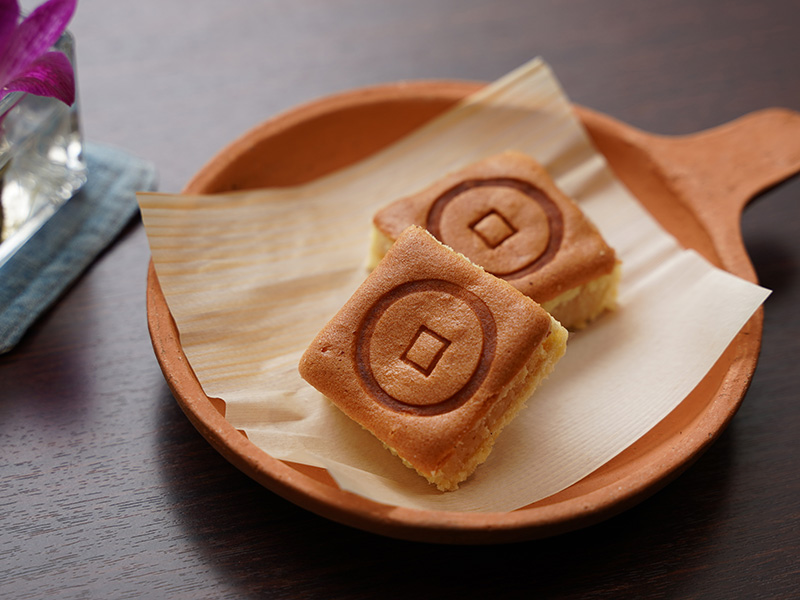 "Kanonji"was born in 1960 (Showa 35)
It has been so popular that many people have still loved as a taste of kanonji
Around Showa 30's(1955~1964) we were working hard promoting the creative image of the store by naming our new products and designing wrapping papers
making use of a modern design by Kunibo Wada .
Third generation store (Showa 40's 1965~1974)
The third generation store that incorporates innovative decorations produced by Kunibo Wada.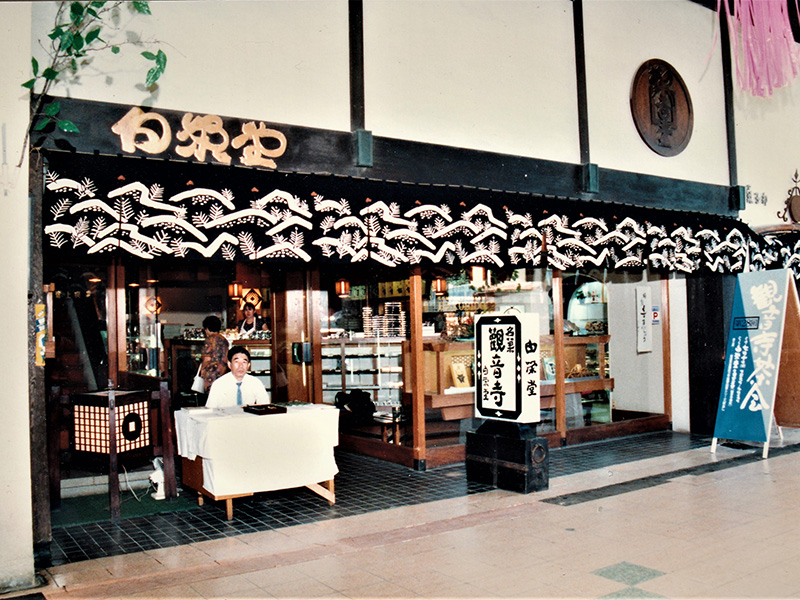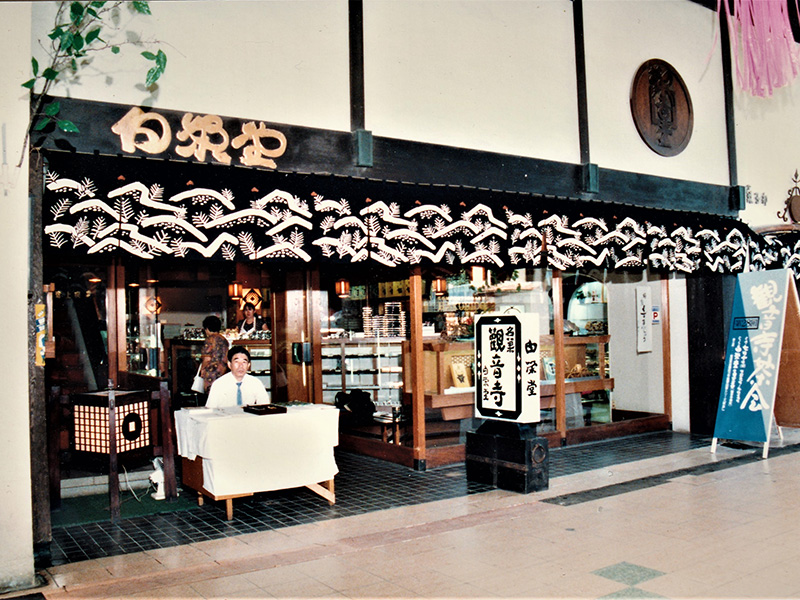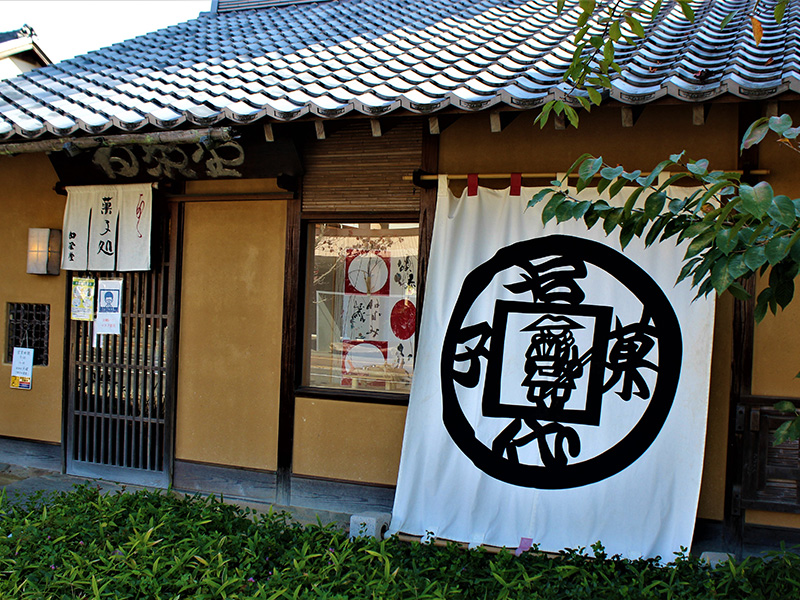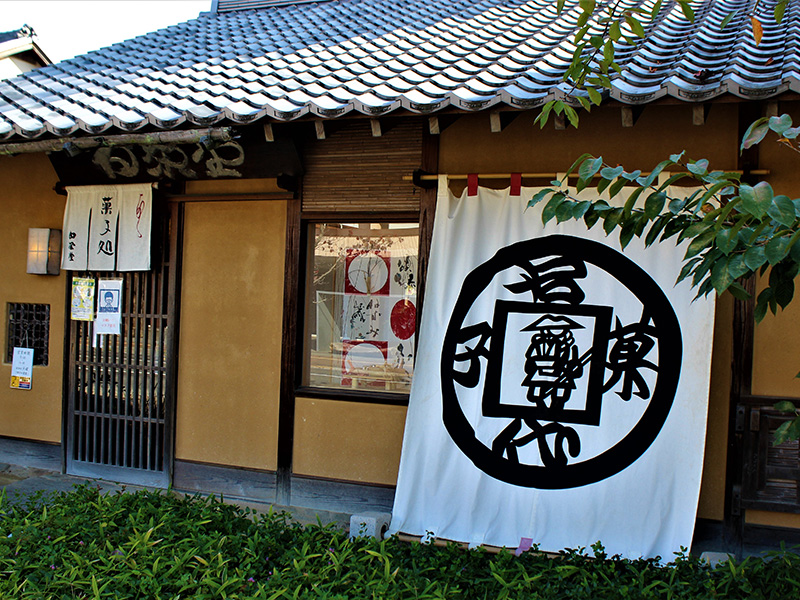 The 4th generation store opened in the fall of 2005.
With the work of removal of the arcade which covered Yanagi-cho kanonji shopping area and expansion of the roads, we rebuilt a store and open a new shop where we displayed many works of Kunibo Wada.
We must thank many custmers for their continued patronage as a long-established confectionery store in kanonji .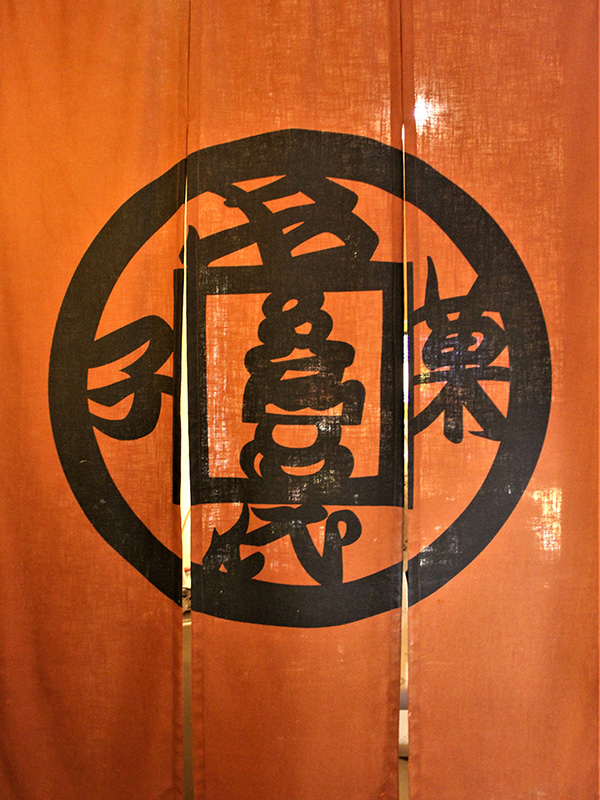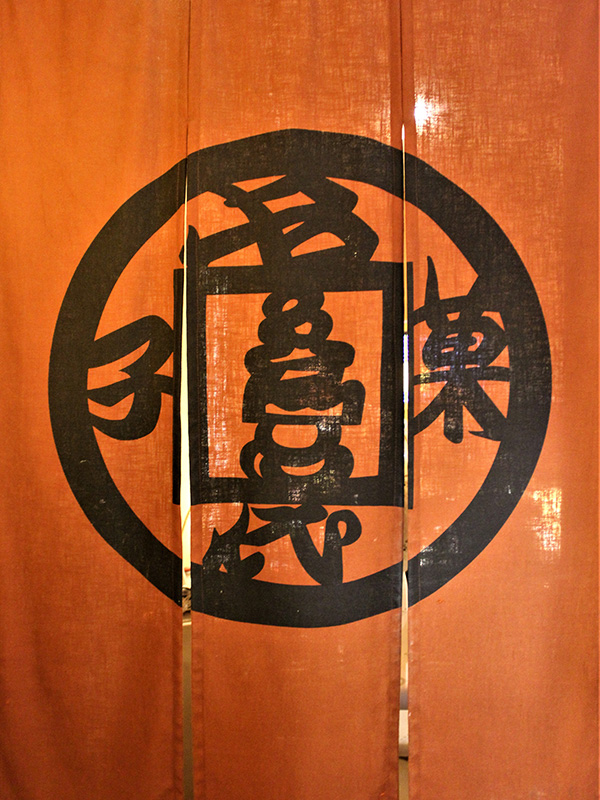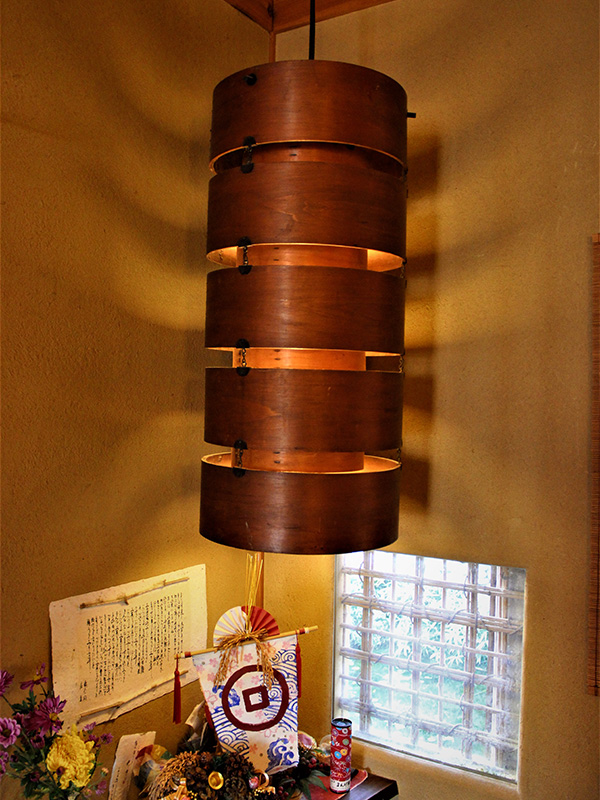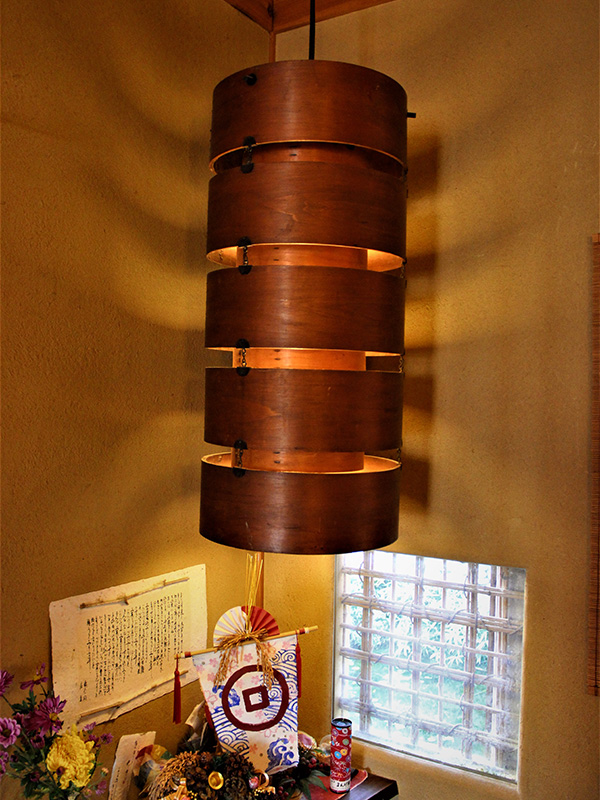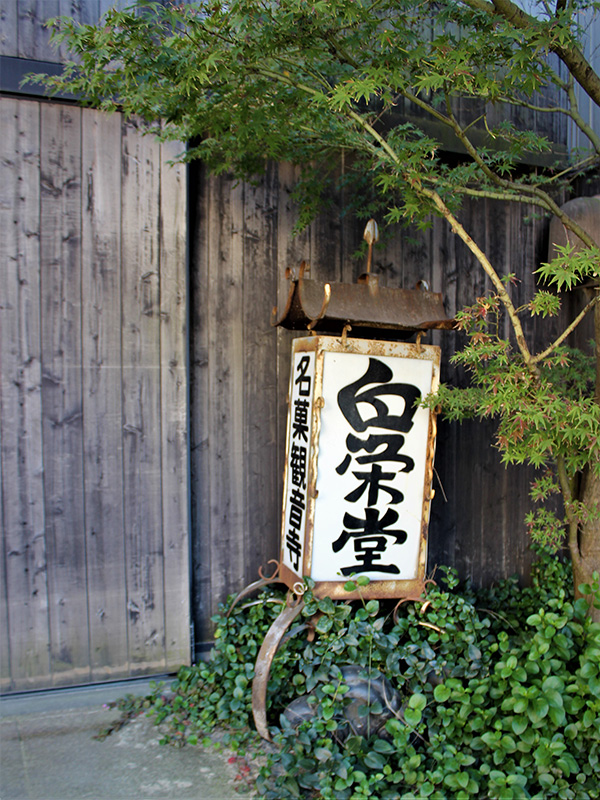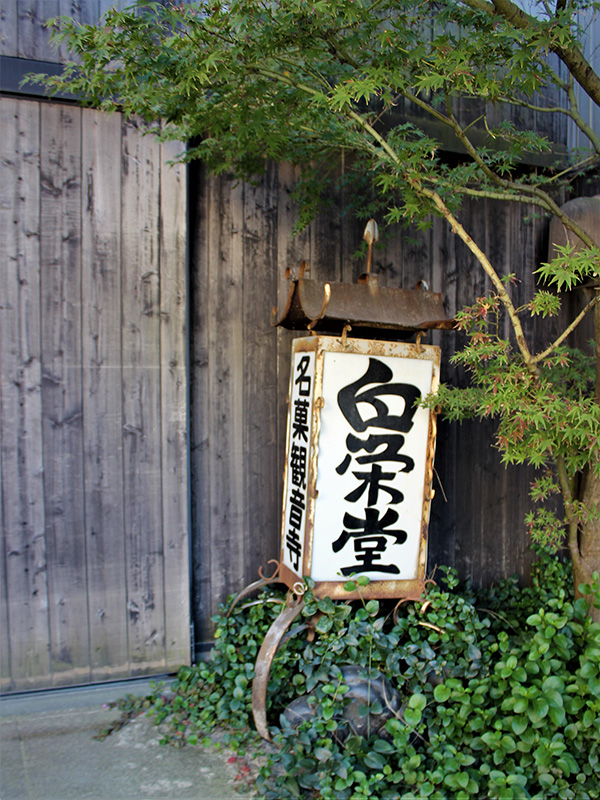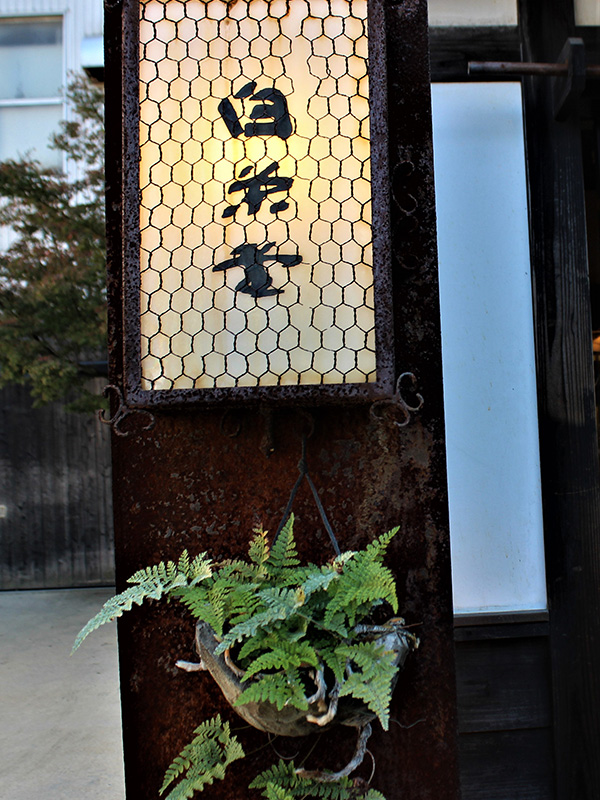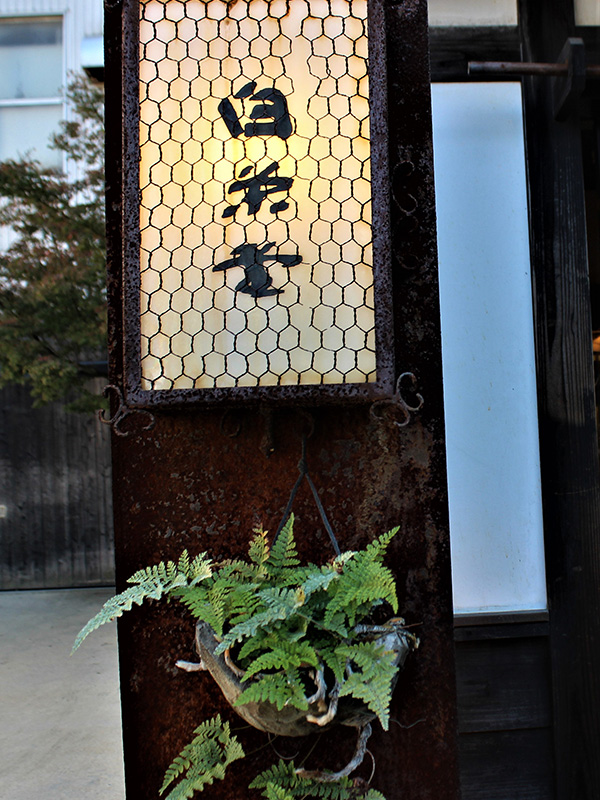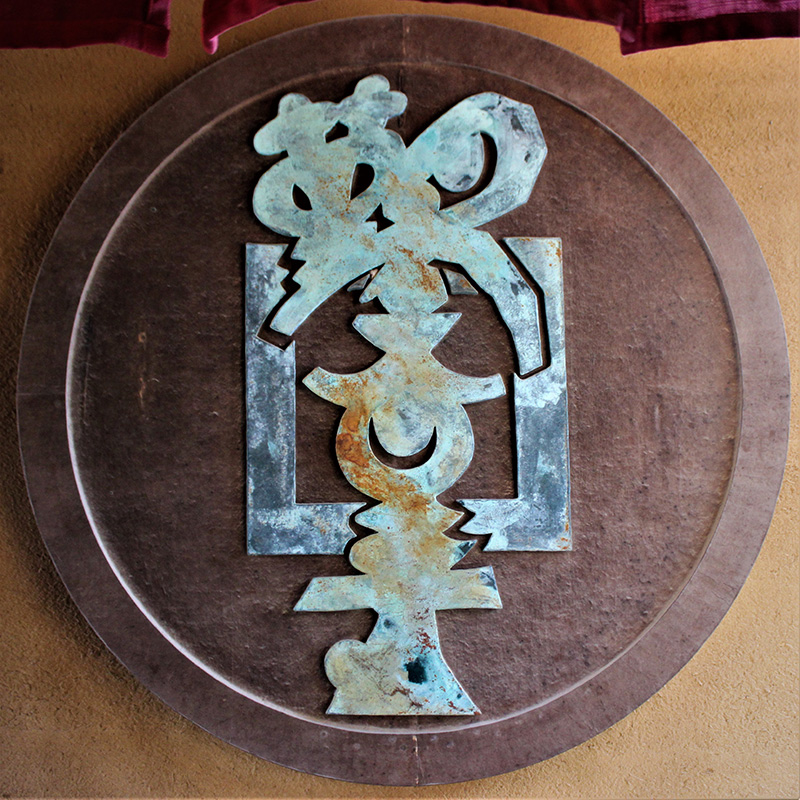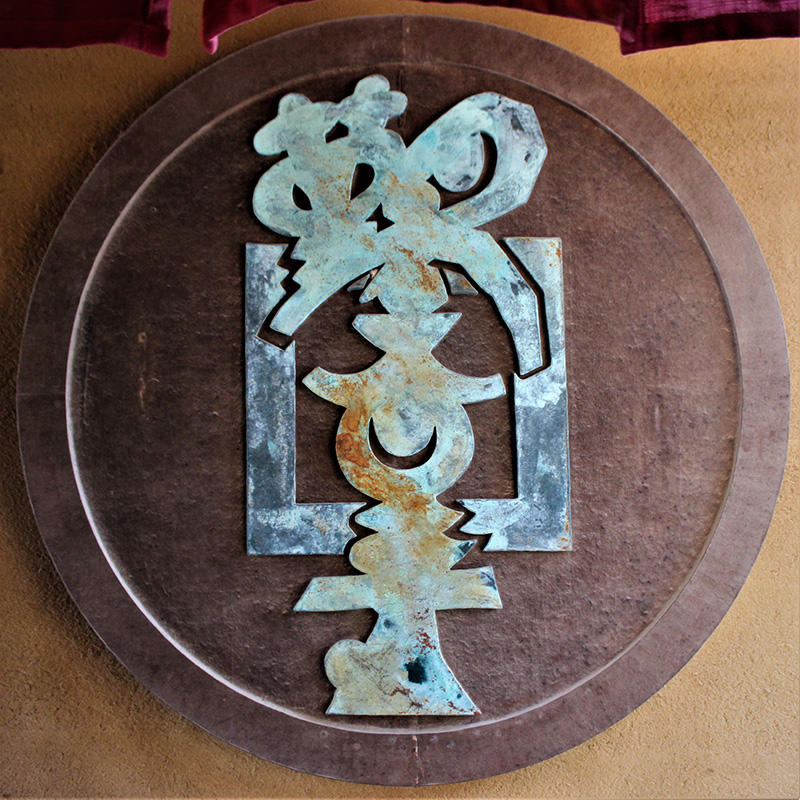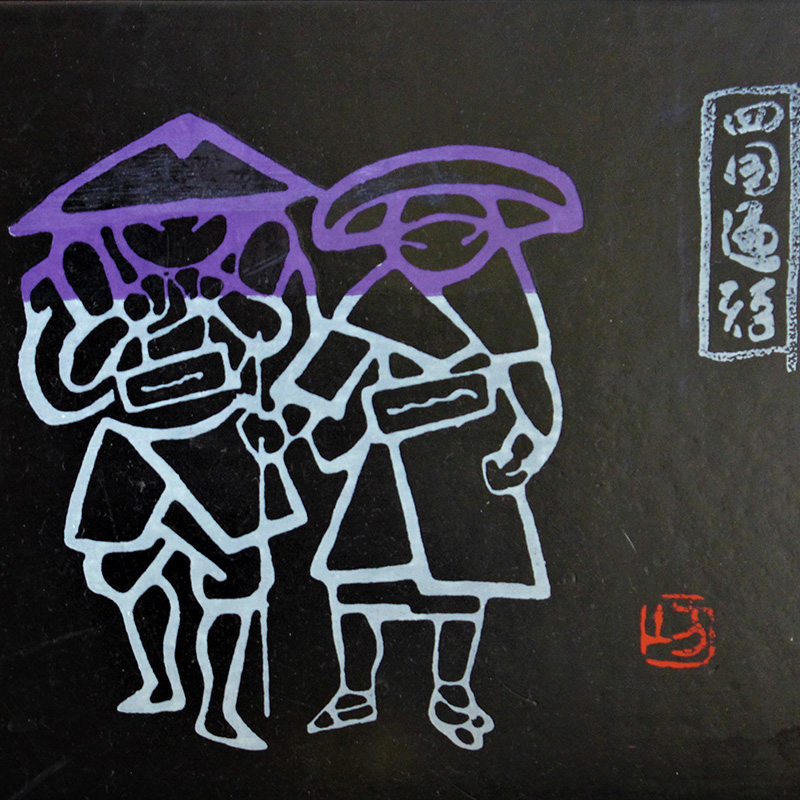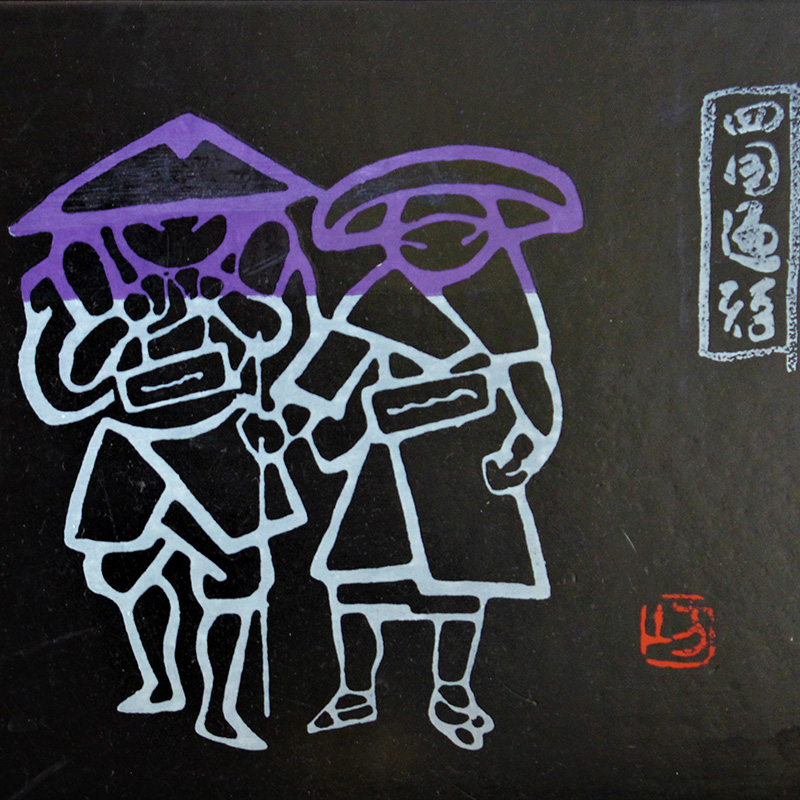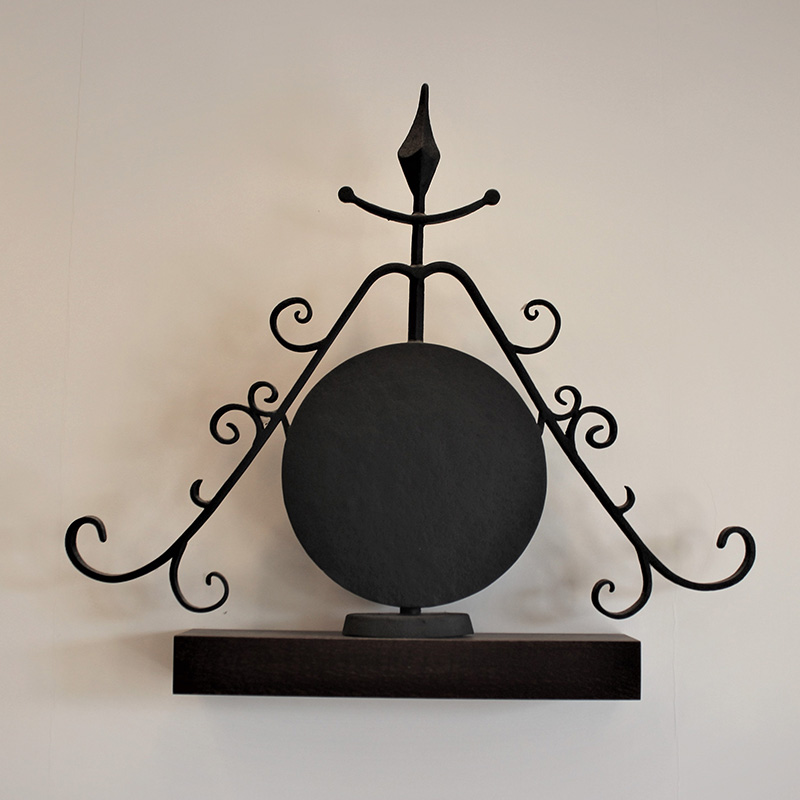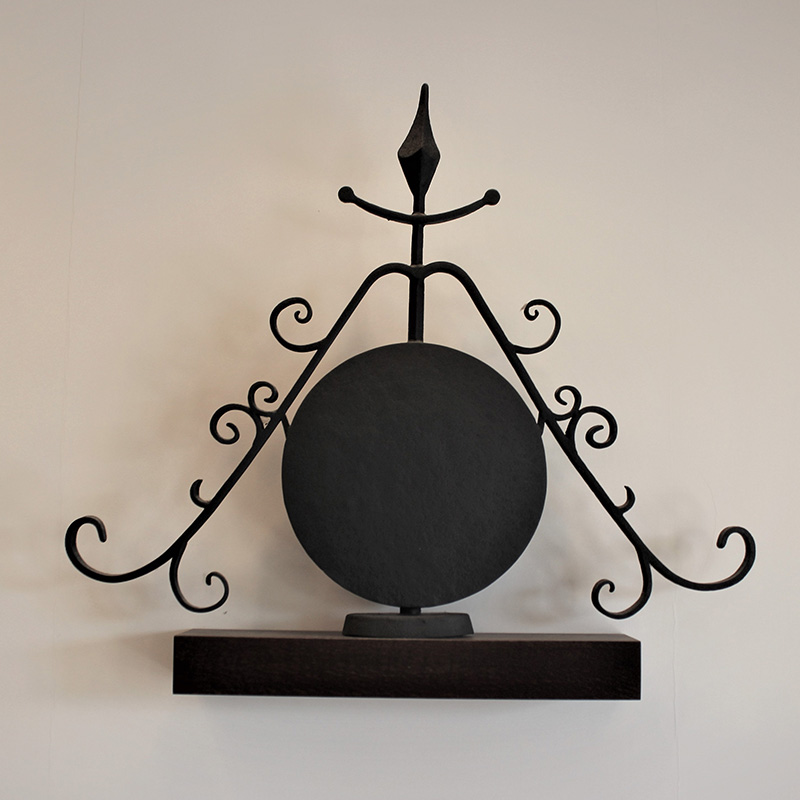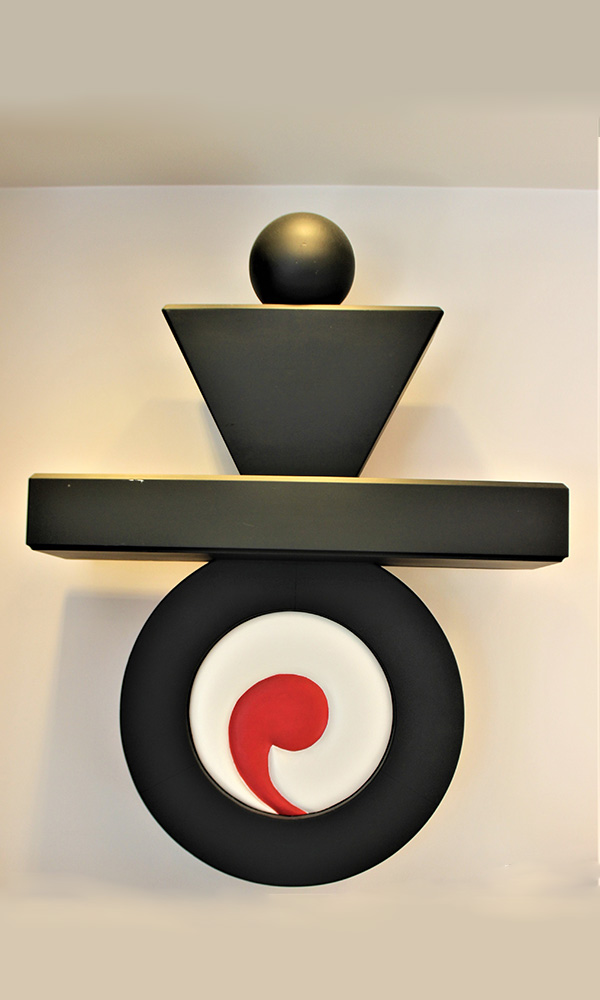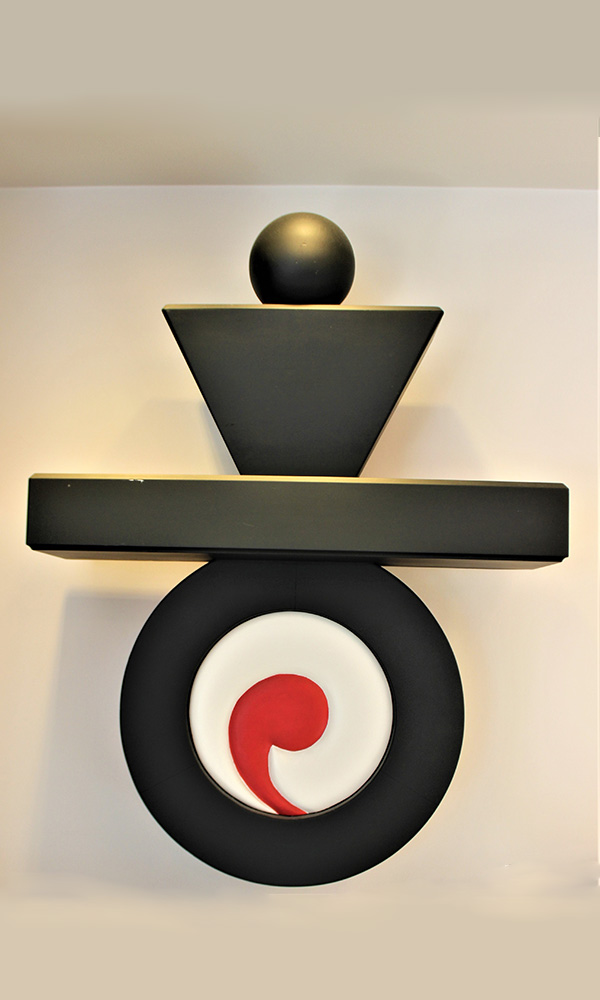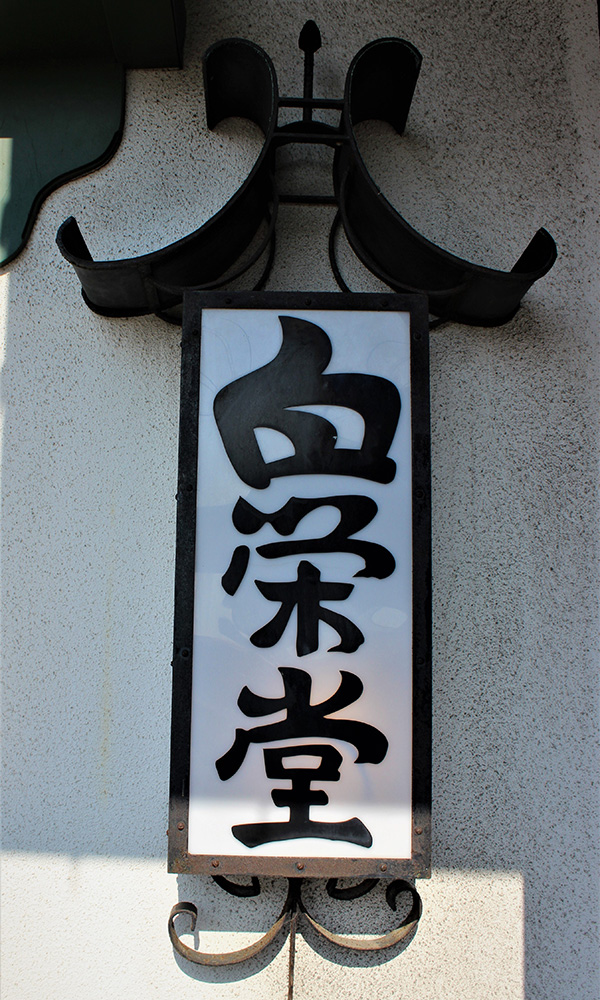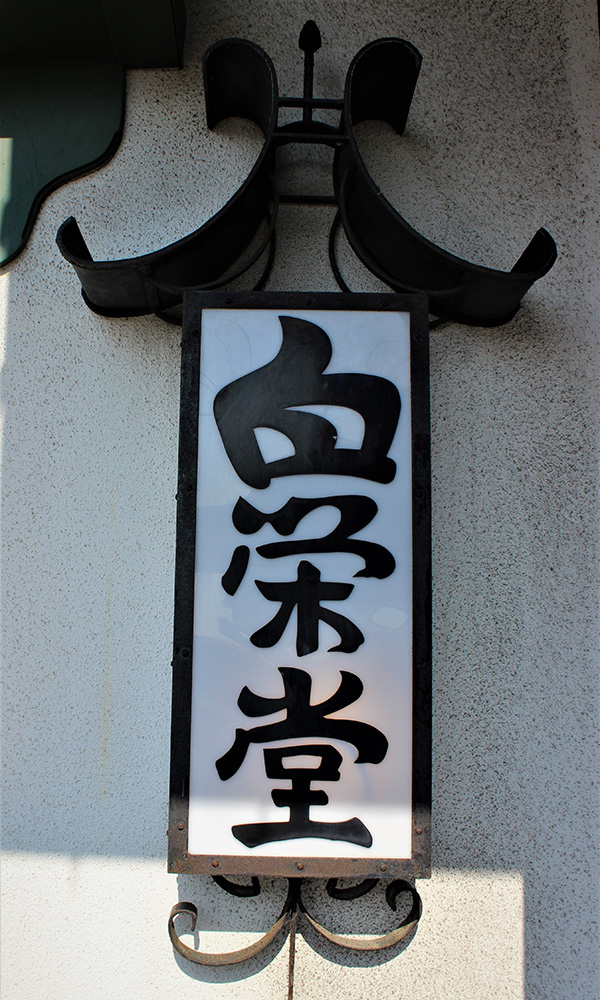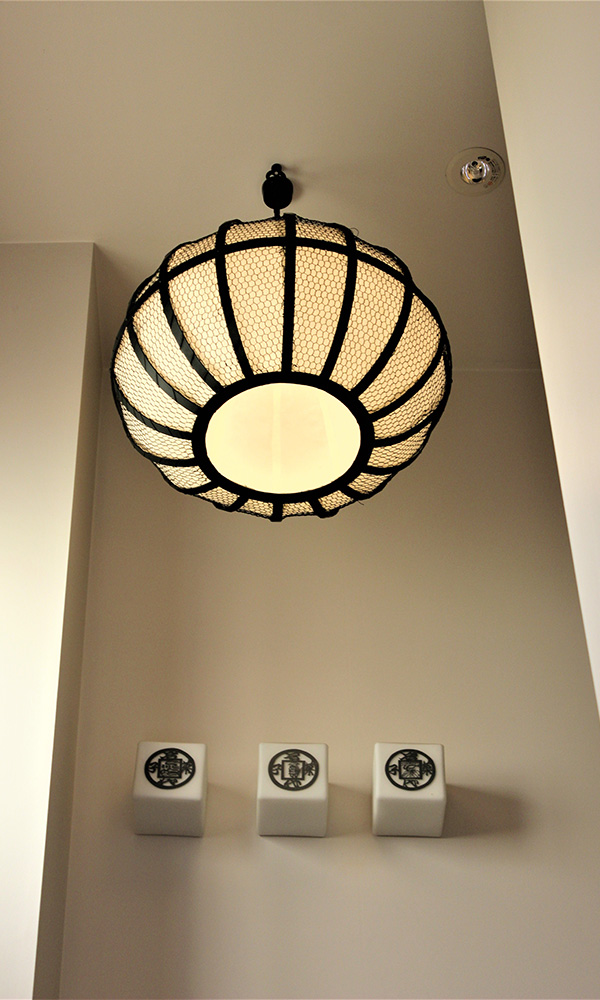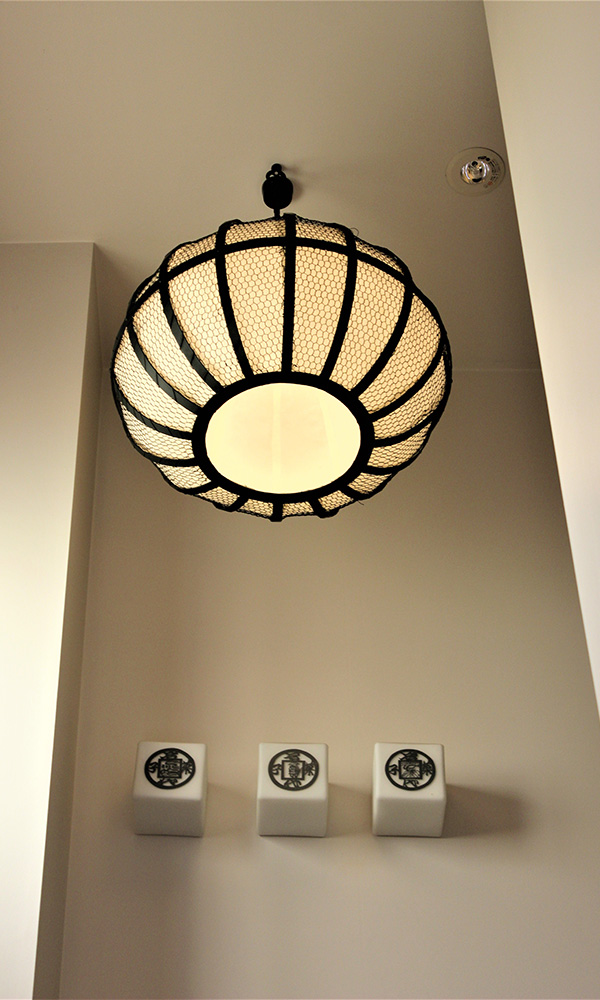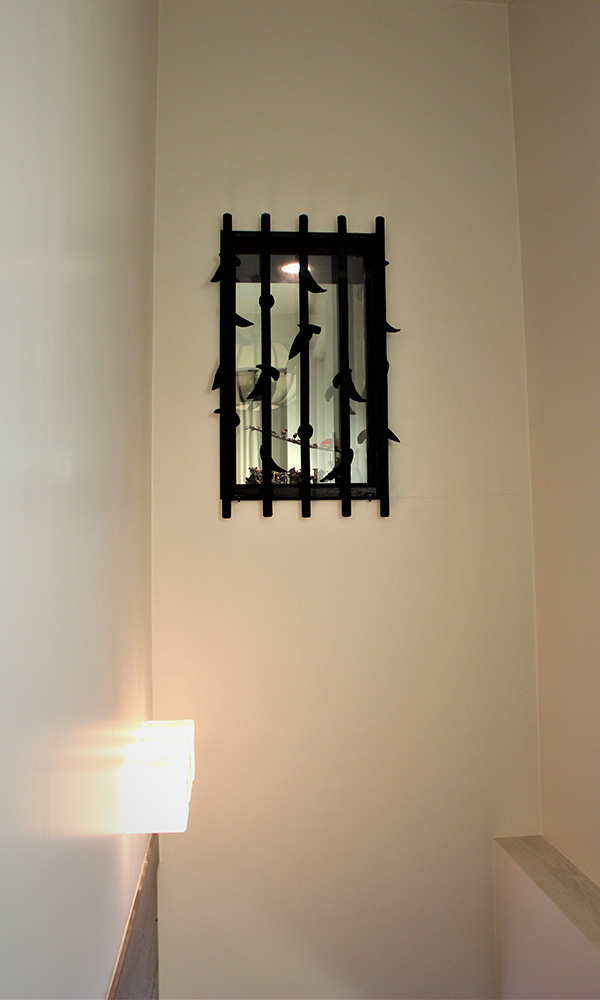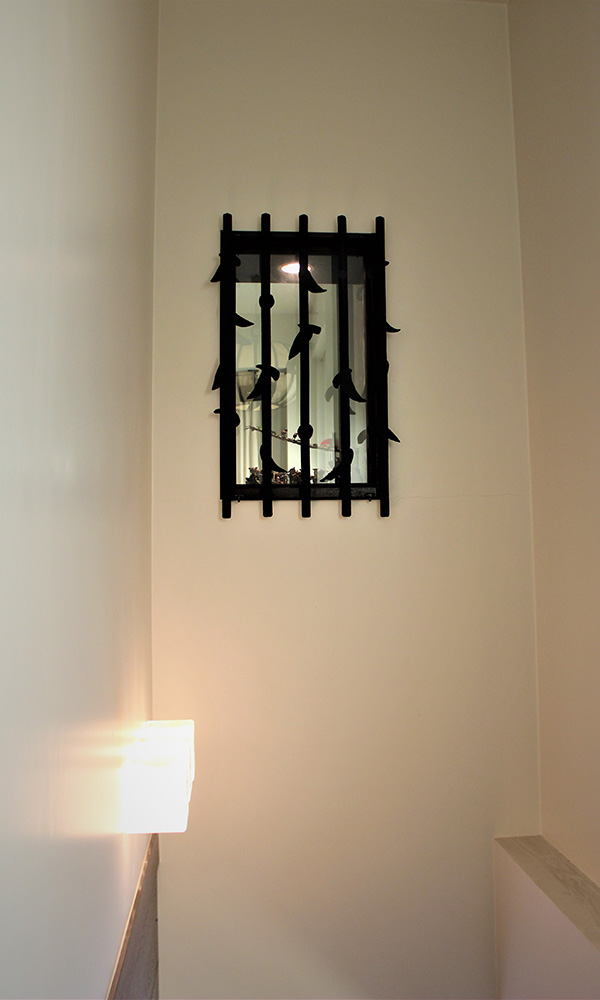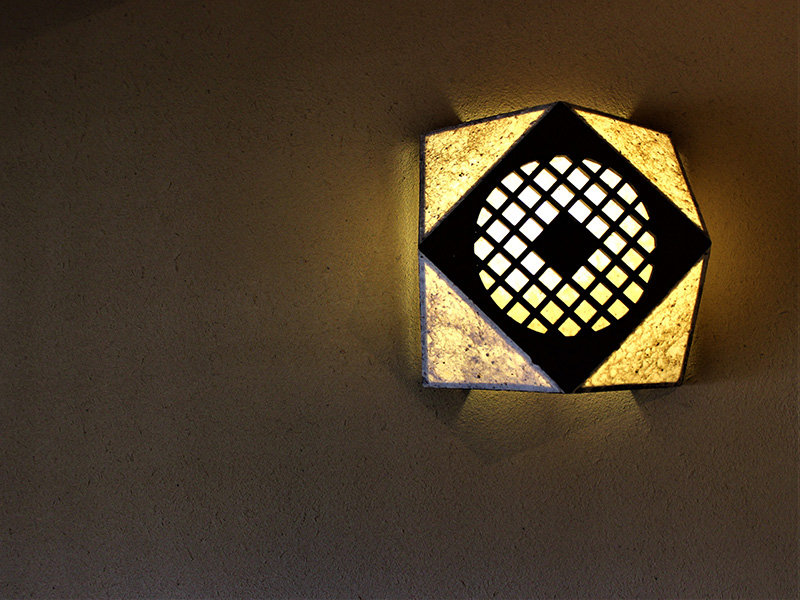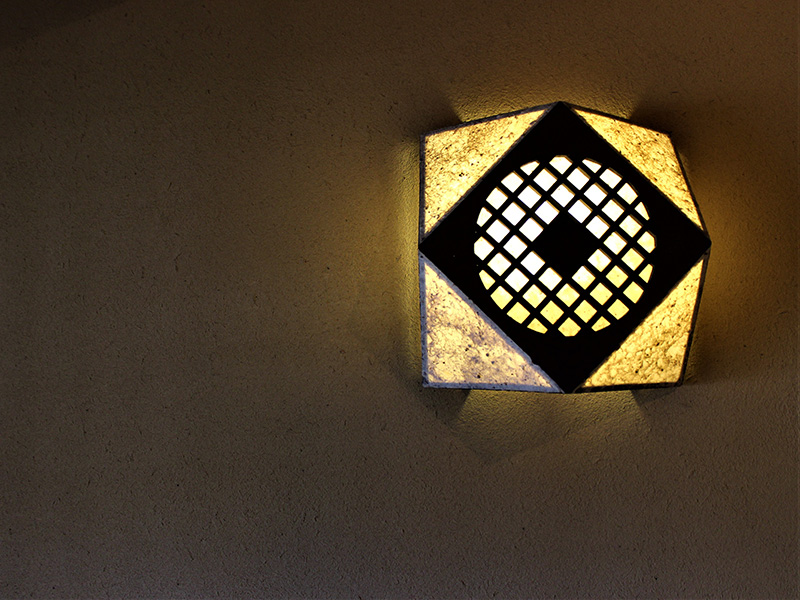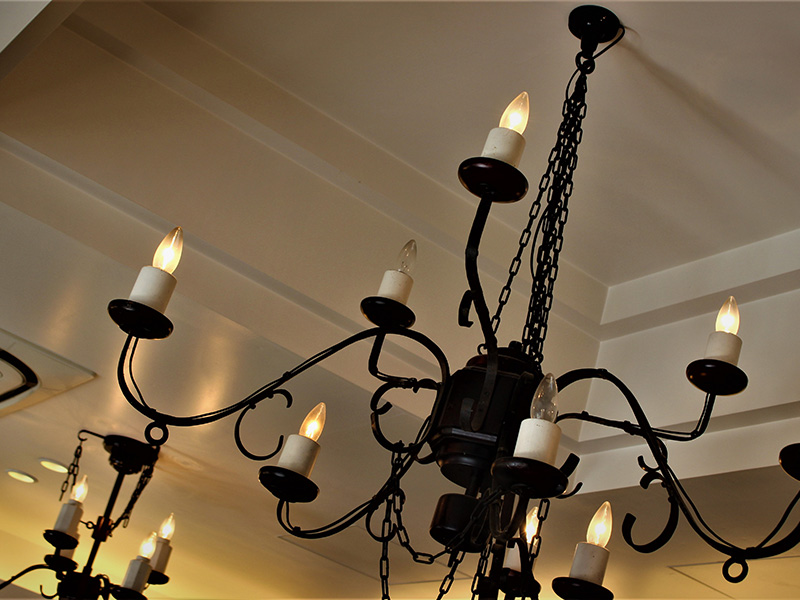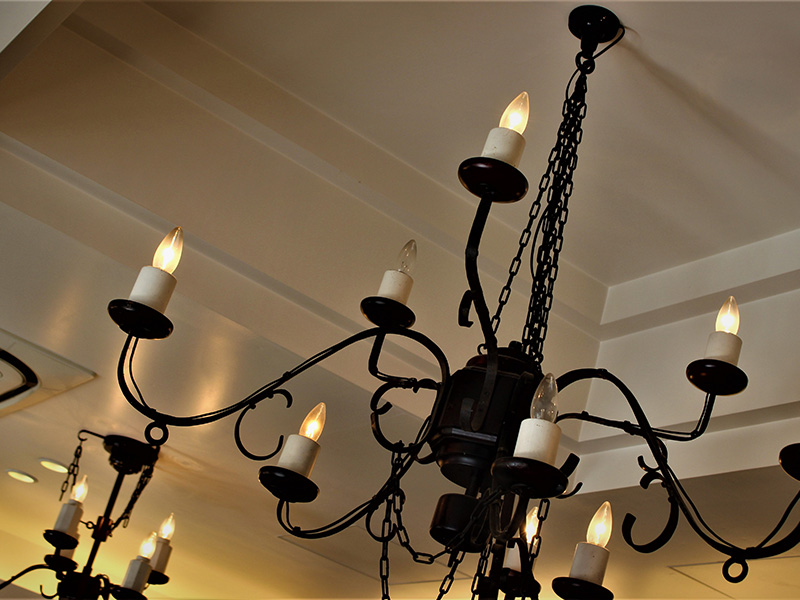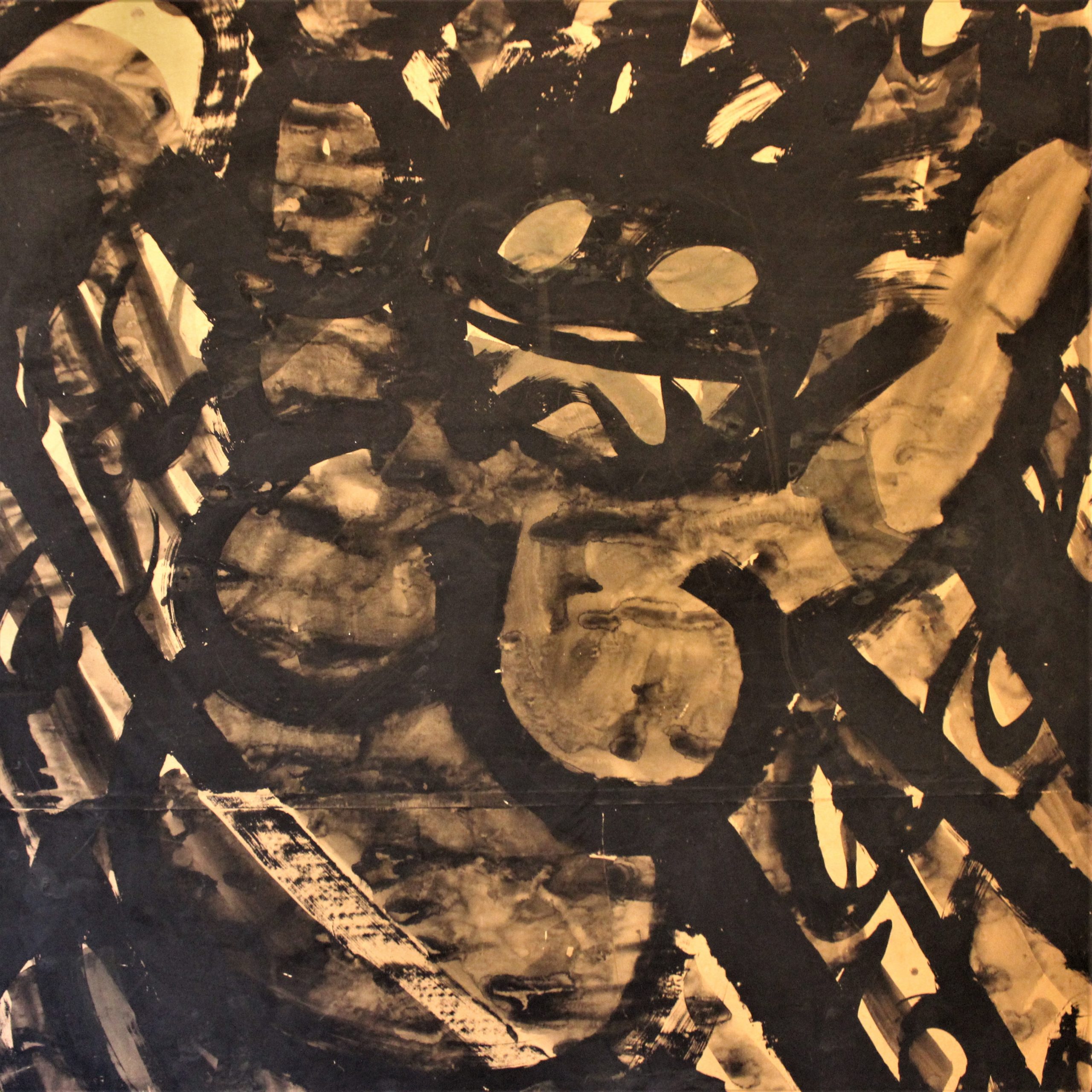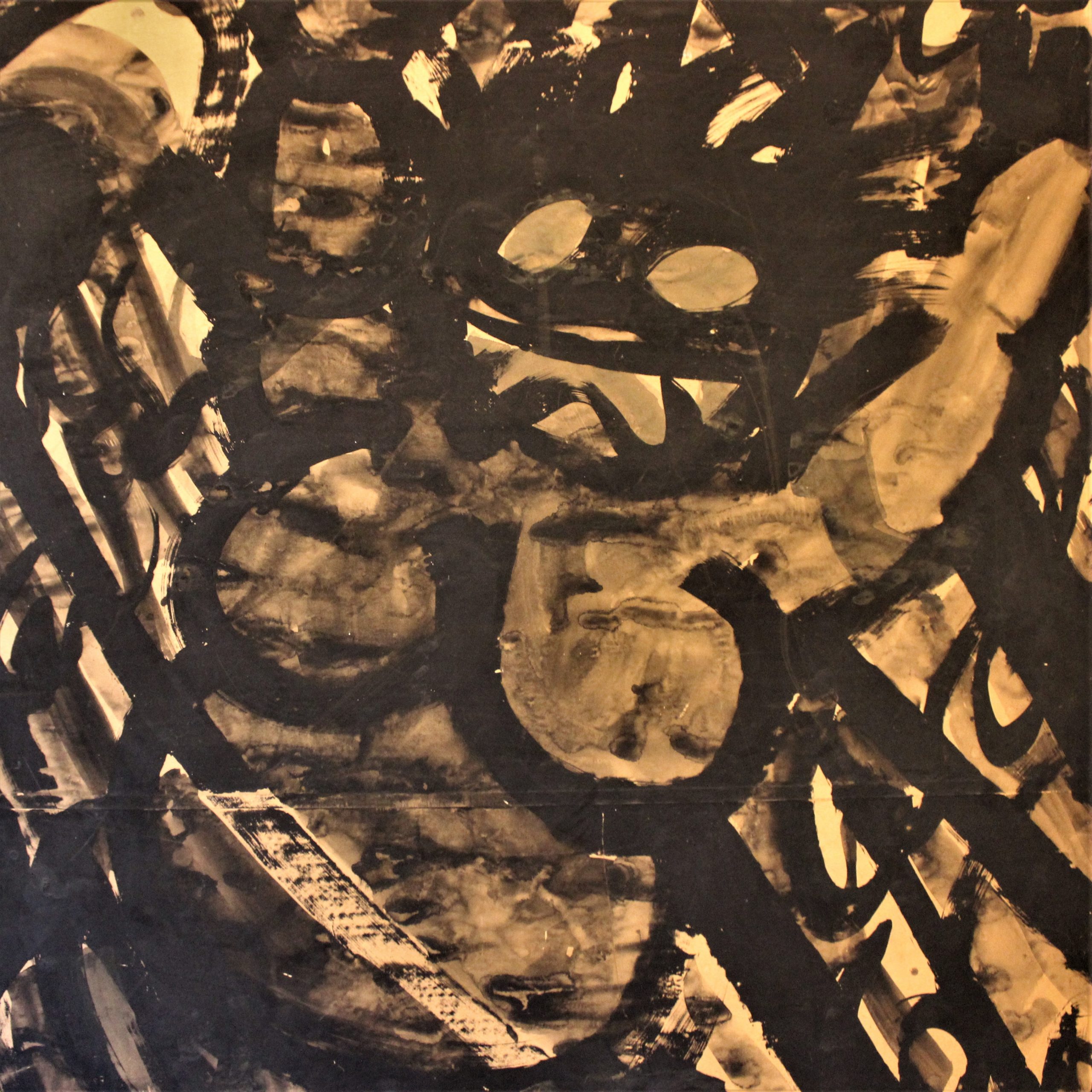 Kunibo Wada's "Fujin and Raijin" part
Kunibo Wada is a newspaper catoonist, novelist,commercial producer,and painter from Kotohira Town in Kagawa Prefecture.
He was appointed as the first director of Sanuki Fork Art Museum.
Before the war, he was active as a newspaper manga artist and novelist for the Tokyou Nichinichii Newspaper(now Mainichi newspaper)
His representative works are a caricature"Nouveau riche prosperity era" which portrayed new -rich ship speculator who is burning bills and the novel named "My wife has a beard".
After the war ,he worked on so many kagawa supeciality package design and store decorations that he aquired the reputation that designs you see in kagawa are designs by Kunibou. His work , the Barrier painting named "Sanuki no matu ", is still on display in the governor's reception room.