Meika Kanonji
We accept orders for this item over the telephone.
You can place an order over the phone.
Hakueido Yanagimachi Main Store: ☎ (0875) 25-3888 9: 00-18: 00
(1125-7 Kanonji-cho, Kanonji-shi)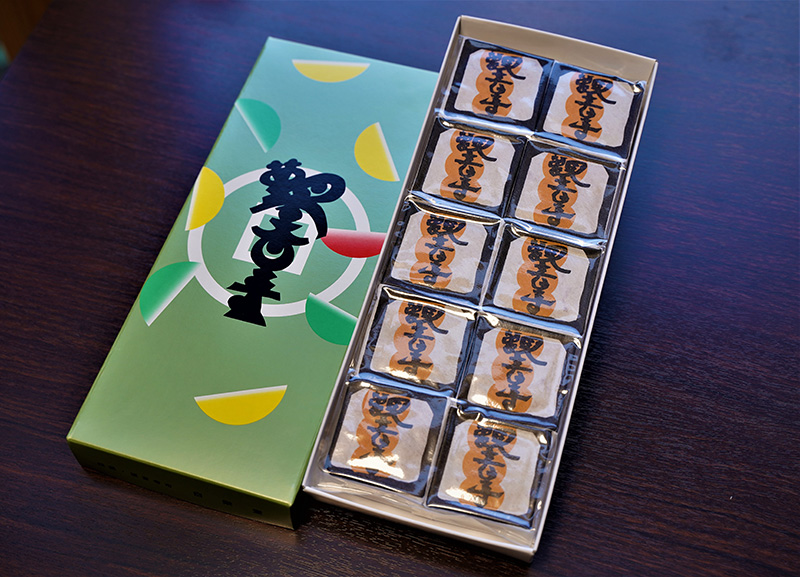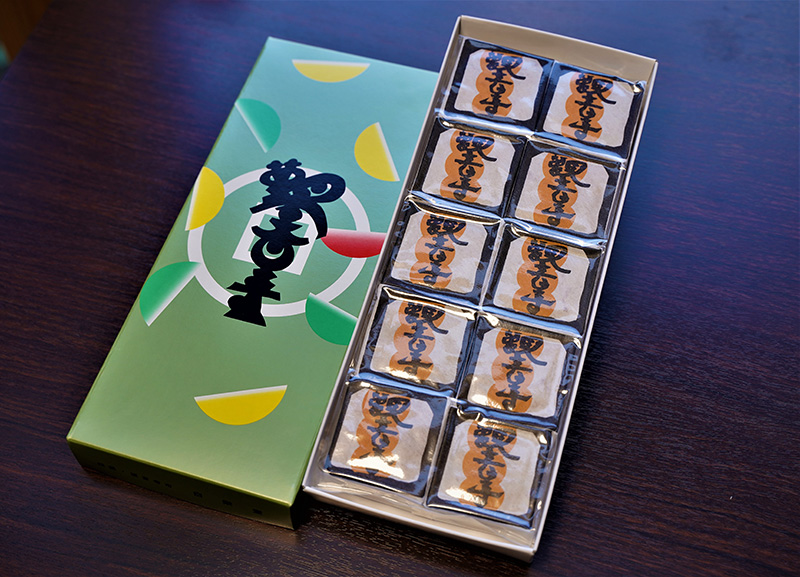 ・ Speciality Kanonji
5 pieces from 550 yen(tax included)
10 pieces (boxed) 1,200 yen (tax included)
15 pieces (boxed) 1,780 yen (tax included)
20 pieces (boxed) 2,350 yen (tax included)
You cannot order less than 5 pieces over the phone.
Please contact us if if you want to order other quantities except the above mentioned.
・ When ordering
Please pay by postal transfer.
You need to pay for the bag.
The delivery charge will be billed separately.
Please contact us by phone for more information.